Hi, Leo Sensei dayo!
I love eating foods. Haha. When I look back photo memory in my mobile phone, there are so many photos on food.
Especially, I love sweets. So today I wanna intorduce my best sweets selection this year!
We have many good sweets culture in Japan.
This is banana waffle with chocolate sauce.  The cafe starts making this after your order so you can taste very hot and crispy waffle!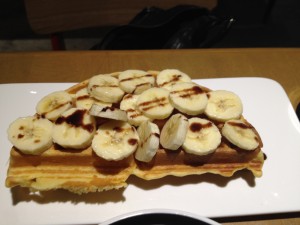 This is Madeleine with cream cheese.
There are four tastes here haha. Matcha is best.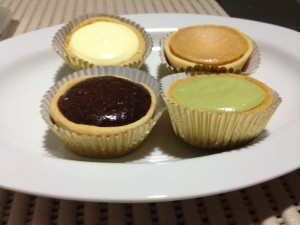 This is chick sabouret, chick shaped cookie. Very saku saku crunchy touching.
You may wonder which you start biting from head or from hip.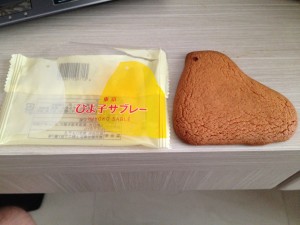 This is French toast. You can say French gratin.
Very concentrated sweet and vanila flavour. This sweet is for adult.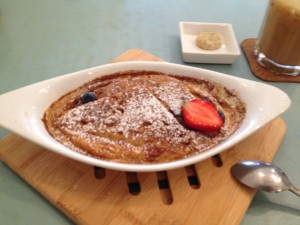 This is Choco cro(chocolate croissant) by Saint Marc, Japanese bakery chain cafe.
They have chain stores in Singapore and China.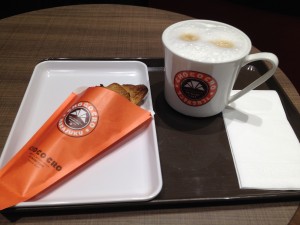 Which one do you wanna eat??
Why so many sweets in Japan?
Traditionally, we have customs which we enjoy sweets between lunch and dinner.
However, sweet food made of sugar was so precious that only rich class could eat in old times. 
We Japan started trading with foreign countries around 1960's and introduced many wester stuffs.
One of them was food, sweets. 
As our income level was getting higher, more ordinary people could enjoy sweet foods.
All photos above is originally from western country but we mix wester taste with our Japanese taste.
Now some Japanese sweets are exported to foreign countries.
If you are really into sweets, I recommend you to come to Japan.
You will be surprised at its quality and quantity.