Tasteful and gorgeous experience in selected restaurant in Tokyo by Michelin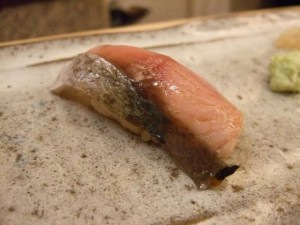 What are your favorite things to do in your travel? Going to sightseeing spot?
In my case, the first priority is food. Yes I am foody.
You can find lots of good foods and restaurants in Japan. I traveled more than 20 countries so far and I dare to say "food in Japan is the best!" based on my experience so far.
Michelin has announced the new edition of the restaurant guide in Tokyo last December. You will see what I am saying if you read this guide book and go to the restaurant.
In this column, I wanna introduce about this.
Michelin Guide Book
Michelin has announced the new edition of the restaurant guide in Tokyo last December, and the number of three-starred restaurants in Tokyo is 13. There are also three new two-starred restaurants on a list of 51 selections and 153 one starred restaurants in the book.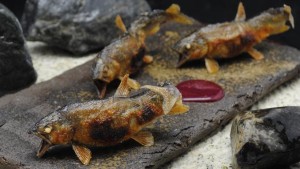 Some of you might think "What is Michelin Guide??" and "What is star definition?"
Here is explanation and definition.
Michelin Guides are a series of annual guide books published by the French company Michelin for more than a century. The term normally refers to the Michelin Red Guide, the oldest European hotel and restaurant reference guide, which awards Michelin stars for excellence to a select few establishments. The acquisition or loss of a star can have dramatic effects on the success of a restaurant. Michelin also publishes a series of general guides to countries.

(Wikipedia)
Star definition:
One star:
A good place to stop on your journey, indicating a very good restaurant in its category, offering cuisine prepared to a consistently high standard.
Two stars:
A restaurant worth a detour, indicating excellent cuisine and skillfully and carefully crafted dishes of outstanding quality
Three stars:
A restaurant worth a special journey, indicating exceptional cuisine where diners eat extremely well, often superbly. Distinctive dishes are precisely executed, using superlative ingredients.
Getting star by this guide book is honored for restaurants but on the other hand it could be big burden to restaurants because they have to maintain the quality of foods and services once they get the star. Michelin published 25 countries' version and there are 5 kinds of version in Japan, Tokyo, Kansai, Yokohama and Fukuoka/Saga edition.
Here is post sbout sweets in Japan
Three-starred restaurant in Tokyo
These are restaurants awarded three-star. Interestingly, there are not only Japanese cuisine restaurants but French in this list.
| | | | |
| --- | --- | --- | --- |
| Restaurant name | In roma-ji for pronunciation | Cuisine | Place in Tokyo |
| 石かわ | Ishikawa | Japanese | Kagurazaka |
| えさき | Esaki | Japanese | Gaienmae |
| かんだ | Kanda | Japanese | Azabujyuban |
| カンテサンス | Kantesansu | French | Shinagawa |
| 虎白 | Kohaku | Japanese | Kagurazaka |
| さいとう | Saitou | Sushi | Roppongi |
| ジョエル・ロブション | Joeru Robushon | French | Ebisu |
| すきやばし 次郎 本店 | Sukiyabashi Jiro Honten | Sushi | Ginza |
| まき村 | Makimura | Japanese | Oomori |
| 山田屋 | Yamadaya | Japanese(Fugu) | Hiroo |
| 幸村 | Yukimura | Japanese | Azabujyuban |
| よしたけ | Yoshitake | Sushi | Shinbashi |
| 龍吟 | Ryugin | Japanese | Roppongi |
I know these restaurants are very fancy and expensive for traveler to visit. For example, Chef's Recommended Special Course at Sukiyabashi Jiro Honten starts from JPY30,000! equivalent to USD250.
In addition, you need to make reservation beforehand and wear formal clothes maybe… But I recommend visiting the restaurant for lunch. Some restaurant has lunch menu. Lunch is more reasonable compared with dinner and you can enjoy the food and atmosphere there.
Actually, I have visited one restaurant in this list for lunch when I lived in Tokyo. The restaurant is "Joel Robuchon" It was about 5 years ago. This restaurant was not rewarded There stars yet at that time. The interior was so gorgeous like western castle and food was nice (but portion was small…). Many guests wore nice clothes and one group had family introduction lunch (maybe that couple would marry soon).
In short, this place is the special restaurant for special occasion. The price for lunch was JPY5,000 equivalent to USD40.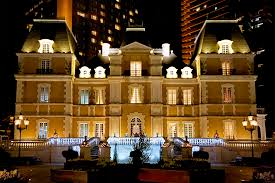 How was this post about Michelin guide book in Tokyo?
I will post about reasonable food shop in Tokyo next time!
If you like this or feel this is fun, please share on Facebook and retweet on Twitter!