Work for Japanese company
Hi, this is Leo sensei.
I directly teach Japanese language to some "students" on face to face. I often ask them "Why do you want to study Japanese?" Some answers "I want to work for Japanese company in future."
In this post, I want to inform you what you should know about working for Japanese company before entering based on my experience.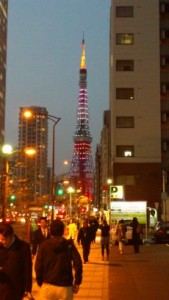 Japanese company hiring non-Japanese
Many Japanese companies are hiring non-Japanese for some reasons.
In Japan, fewer children have caused less workforce and this leads to hiring non-Japanese. Besides that, Japanese companies are trying to become more global company to grab shares in the world. Many Japanese companies, even small and medium companies, have been entering foreign markets by setting up their subsidiaries, purchasing local company and forming joint venture with local partners. They need local workforce to operate and expand their business in each country.
Features in Japanese company
Some non-Japanese says salary in Japanese company is high and stable. Well, maybe yes and no. It depends on company and its situation. These are some features often seen in typical Japanese company in my opinion.
①Punctuality
Punctuality means keeping time. Starting meeting on time, coming to office before business hour starts and finishing report before deadline etc. These are normal things in business. However, I feel stricter compared to companies in other country. If you are late for deadline often without any reason, your boss may be angry and give you low score to your work performance. You should inform your boss beforehand if you might be late.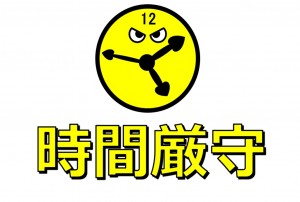 ② Compliance
Japanese companies are very strict to compliance, following law and regulations. They say internal control rule (J-SOX) affects this. Listed company in Japan needs to make clear their internal control procedures and verify that they follow their controls. External auditor will check this. If the company has significant deficiency in internal control, the company is not allowed to keep listing in stock exchange market. This affects not only listed company but its subsidiaries and its business partner.
Of course, employee working there is required to follow their internal control, law and regulation. No fraud, no under money. Internal auditors often come to subsidiaries to check its compliance.
③ Communication
In Japanese company, we weigh communication called "Ho-Ren-So". That means "Report, information sharing and asking advice" in workplace. New employees may receive instruction how you should do to "Ho-Ren-So" at first. It's very important in Japanese company. "Ho-Ren-So" consists of three words.
報告(hou-koku)・・・reporting
連絡(ren-raku)・・・informing
相談(sou-dan)・・・consulting
Actually, hourensou means spinach in Japanese!!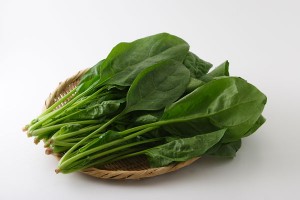 In addition, Japanese are not good at English, especially speaking. Japanese company still hires Japanese speaker though some Japanese global company like Fast Retailing and Rakuten use English mainly in their workplace. Meeting and internal documents in typical Japanese company are still in Japanese. So they want to employ foreigners who can speak Japanese. Based on my experience, I often heard from management "Having only Japanese language skills is not enough. We need more skills like accounting, IT and management skill etc." Right! If the company wants to hire Japanese speaker, they should hire translator. I recommend you to have strength other than language.
Recommended skills
This is my advice if you want to work in Japanese company in Asia, especially in South East Asia. I recommend programming skills and local connection skill.
IT area is still developing in these countries. Person with IT skills and language (Japanese or English) is highly welcomed.
Regarding local connection, if you know powerful blogger or opinion leader on SNS, that is very helpful for company to promote their products and services by using that. Also, Japanese companies are looking for local partners to start and expand their business in foreign country. So if you can find local partners, it's very valuable.
If you have questions about work, please ask me!
Link to To pass interview for entering to Japanese company
Link to Autumn season in Japan.
Link to Onsen.
Link to language(Hiragana, Katakana)