Some of you may visit Japan in October and November.
Autumn is very nice season for traveler to Japan because the temperature is moaderate(not hot and not too cold), some delicious foods are in best in this season and you can see beautiful Autumn Colors (紅葉,こうよう kouyou) everywhere in Japan. Some trees turn red and some turn yellow.
I think you wonder when and where to go to see autumn colors in Japan. This is very useful for you.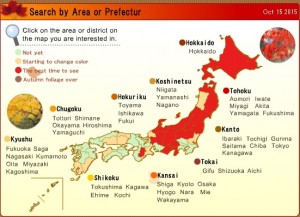 I recommend you to visit this site by JAPAN TRAVEL AND TOURISM ASSOCIATION.
You can select your destination in this web site out of about 500 places in English according to your schedule and your accomodation place. Accoording to this, Kyoto, which is well-known place for red and yellow leaves, will be best around middle and end of November.  
My recommendation
My recommended places in Kyoto are Toufuku-Ji (東福寺、とうふくじ)and Daitokuin (大徳院、だいとくいん).
<Toufuku-Ji (東福寺、とうふくじ)>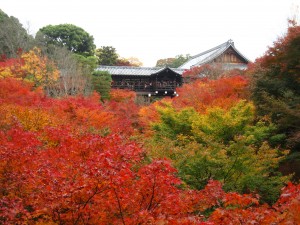 <Daitokuin (大徳院、だいとくいん)>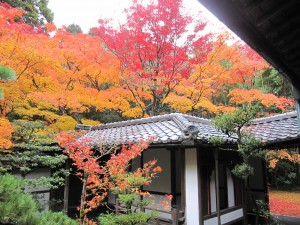 These places are very famous and many toursits visiting. I advise you to visit there in early morning for less crowded time so that you do not waste your time. And you should bring warm clothes like coat and hand gloves since it will get cold outside in November.  
Wish your nice travel!
I am glad to hear what you experiences in Japan from you!