Study in Japan (Scholarship Info etc)
I got question from one student how to get scholarship information in Japan.
So in this session I wanna write about study in Japan and scholarship information.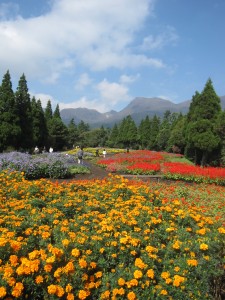 Current situation
As you may know, Japan has suffered from few children. Total fertile rate, the number of child one female gives birth in lifetime, was 1.42 in 2014 and 1.75 in 1980. On the contrary, the number of university has increased to 781 including private and public 4-year university in 2014. This number doubled compared with the number 20 years ago. Some universities were closed and merger by other university because of few students and financial problem these days.
This may affect foreign students. Some universities are very aggressive to welcome students from foreign countries by promoting in fair abroad, setting only English course and giving scholarship. Now there is more chance for non-Japanese to study in Japan.
Scholarship information
This link is useful for non-Japanese students who seek scholarship information.
But please note that this does not cover all scholarship information. I recommend checking website and contacting with university you want to enter directly. They might have their own programs. And usually they have English pages.
There are many kinds of programs, public or private, before or after entering school etc. Select right program according to your need. Please don't forget to study after getting scholarship. 
My advice
These are my humble advice to non-Japanese who wants to study in Japan. Especially to students who need financial support. I myself lived in Oita in Khusyu island for 15 years and studied in university in Tokyo.
① Study not in Tokyo
Tokyo is full of great things but may be not suitable place to study. First, you may not focus on study because of many temptations. Secondly, high prices for rent fee and food. Thirdly, relationship with local people is not close in Tokyo. You will find it difficult to make friends outside of school.
On the other hand, if you study in school in countryside, you can concentrate on your study and you can go to big city like Tokyo anytime in holiday, prices are cheaper and foods there are fresh, you can join many events in local community easily.
② Join the fair
Many studying in Japan fairs are conducted especially in Asia and many universities join. You should go to the fair in your country and ask the person from university directly. It is good chance to get useful information.
③ Find friend around you
This is very simple. You should find friend who has studied or are studying in Japan and ask them. They might face same problem with you.
④ Join exchange student program
Most Japanese universities have exchange student program with university in foreign country. If you join this program from university in your country, it is easier to enter Japanese university compared and get support from your university in terms of finance and credit. My university, Keio university, has good relationship and programs with many universities all over the world.
One of my Indonesian friends went to university in Kobe by joining the program and had part-time job at ramen shop there. His Japanese is very good.
⑤ Ritsumeikan Asia Pacific University (APU)
In the end, APU is the best choice for non-Japanese. Actually, this university is in Oita, my home town. More than 40% of students are non-Japanese, the number is about 2,700. Alumni of this university are warmly welcomed to Japanese company. I have met some alumni who work for big global Japanese company. Their Japanese language skills and knowledge about Japanese culture obtained during campus life are strongly appealing to Japanese company's demand.
Hope this post is useful to you.
Please check onsen (hot spring) prefecture in this link
Please also check working for Japanese company in this link
If you like this or feel this is useful, please share on Facebook and retweet on Twitter!
If you wanna join Leo Sensei's group on Facebook, click Facebook mark on top or bottom and send friend request to me. You can get updated information and ask me freely about Japanese language and culture and so on.