Hi, thank you for many likes on post about Shinkansen (新幹線), bullet train.
Here is link for post about Shinkansen.
I happened to find funny video about my hometown, Oita, on Youtube. Here….
Only two minutes video but having nice impact. 
Do you like it??
(Onsen 温泉 means hot spring in Japanese.)
Haha, this is PR video to tourists made by Oita Prefecture and performed by professional synchronized swimming team. Mr. Hirose, the governor of Oita Prefecture, commented "Onsen (hot spring) place in this movie is shallower than pool for synchronized swimming. We could make a video which is interesting and unpredictable for viewer."
Can you imagine you perform synchronized swimming in muddy hot spring?
Where is Oita?
I believe most of you do not know where is Oita in Japan.
Let's see the Japanese map and find Oita!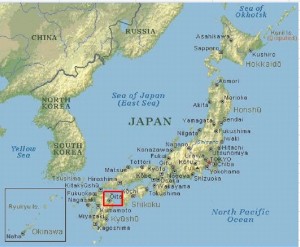 You can find Tokyo, Kyoto, Osaka and Oita(in red square). 
Why PR with Onsen?
Oita is well know for onsen-rich place because of active volcanic activity and much rainfall. It is said that the amount of springing hot water in Beppu city in Oita Prefecture is the second largest in the world, which the first is Yellow Stone National Park in US. In addtion to Beppu, there are many nice Onsen resorts like Yufuin in Oita Prefecture.
Many foreign tourists are coming to Japan now. Most of them  visit Tokyo, Kyoto, Osaka and Hokkaido. These famous and popular  sightseeing city is called "golden line".  Other place like Oita tries to attract tourists by using their resources which big cities do not have. Onsen is strong natural resources for Oita.
My recommendation
・Hot spring place 
My recommended onsen is Baien in Yufuin. They have open-air onsen with great mountain and sea view.
Please check this photos from Baien's web site though they do not have English site.
http://www.yufuin-baien.com/spa/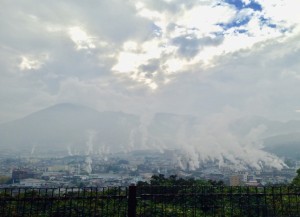 (Not burning, fires but hot spring coming out)
・Food
Many nice foods with ingredients from mountain and sea.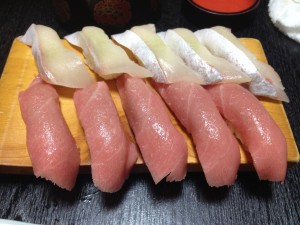 (Sushi!)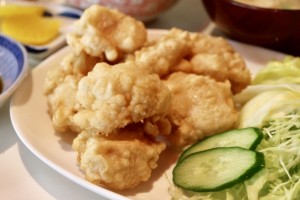 (Toriten, chicken tempura)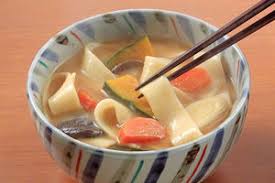 (Dangojiru, flat noodle with miso soup)
How was this post?
If you like this or feel this is useful, please share on Facebook and retweet on Twitter!
If you wanna join Leo Sensei's group on Facebook, click Facebook mark on top or bottom and send friend request to me. You can get updated information and ask me freely about Japanese language and culture and so on.