Summer Festivals 祭りin Japan
Last weekend I went to Jakarta in Indonesia to see 縁日祭 Ennichisai.
I saw many people and enthusiastic 和太鼓 Japanese drums show.
I heard this year is 10th anniversary and more than 350,000 guests are expected to come.
Also, there are 1,000 voluntary staffs, 80 % of them are Indonesian!
I tweeted about this show with movie.
Ennichisai 縁日祭 in Jakarta, Indonesia this weekend. Many Japanese food stall and shows such as Wadaiko 和太鼓 demonstration and Mikoshi 神輿.10th anniversary and 350,000 guests for two days.#jakarta #indonesia #ennichisai #縁日祭 #和太鼓 #leosensei #jepang #bahasajepang pic.twitter.com/4jdyAtJrnK

— Leo Sato Sensei (@LeoSatoSensei1) 2019年6月23日
After seeing Ennichisai, I came up with idea that I introduce summer festival in Japan to non-Japanese.
Because they are so nice too and you will like it for sure!
Four recommended festivals
Now is June and summer season will start soon from July in Japan.
There are many summer festivals in Japan, especially from July to August.
I selected 4 festivals that you should see with your eyes and feel enthusiastic shows there.
You may find 4 festivals venues and schedules in this map.
Just click red marker for information.
①博多祇園山笠 (Hakata Gion Yamakasa) from July 1st to 15th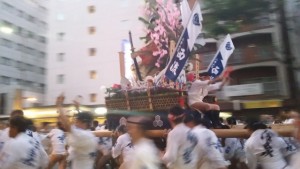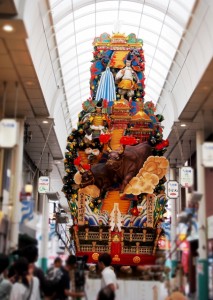 A ritual of dedication to old shrine has long history, for about 770 years.
On final date, July 15th, male carriers drag and pushes their Yamakasa float (山笠) each other and loops on streets. Big Yamakasa float weighs about 1 ton! You may see very brave and vigorous scene.
(Official HP: https://www.hakatayamakasa.com/)
②仙台七夕まつり(Sendai Tanabata Matsuri) from August 6th to 8th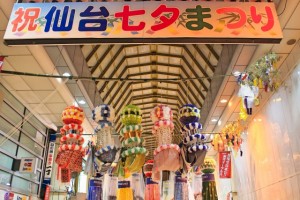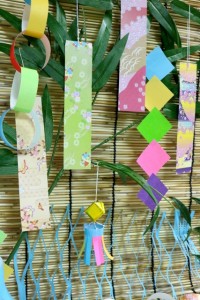 The streets are full of Tanabata decorations!
There are many Tanabata matsuri in Japan but this is one of biggest Tanabata festival in Japan.
Tanabata came from old Chinese story that prince and princess are allowed to meet once in one year in Milky way. To celebrate this limited meet, we can make one wishes on colorful paper called 短冊 tanzaku and attach it on bamboo trees. You may find many beautiful Tanabata decorations on streets and children's cute wishes.
(Official HP: https://www.sendaitanabata.com/en)
③徳島阿波踊り (Tokushima Awa Odori) from August 12th to 15th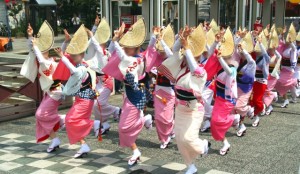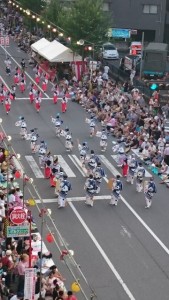 This traditional dance festival has more than 400 years history.
Many dancers in beautiful着物, kimono, Japanese traditional clothes dances in lines on street.
They slowly go forward with dancing. It looks so nice and you may feel like dancing together with them!
(Official HP: https://www.awaodori.tokushima.jp/)
④高知よさこい祭り(Kouchi Yosakoi Matsuri) from August 9th to 12th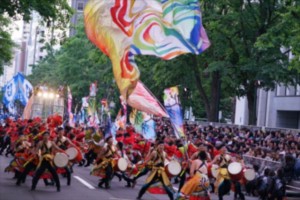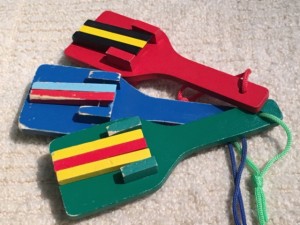 This is also kind of dancing festival but more acrobatic than 阿波踊り. Also, dancers use 鳴子 Naruko, wooden castanets in hands. About 200 teams, 18,000 dancers in total join this festival and dance on streets. You may join the lines together!
(Officail HP in Japanese: http://www.cciweb.or.jp/kochi/yosakoiweb/)
Why many summer Festivals
We have lots of small and big summer festivals in Japan.
I think some reasons why there are many festivals in summer in Japan.
Good season to hang in outside
Try to boost local economy by gathering many tourists from all over Japan and world in travel season
Make good opportunity to meet many persons for business and some other purpose (maybe between man and woman)
To give opportunity to release daily stress
If you are interested in festival in Japan, I strongly recommend coming and seeing festival live.
Then you will love it and want to come and join festival again!
How was this post?
If you like this or feel this is useful, please share on Facebook and retweet on Twitter!
If you wanna join Leo Sensei's group on Facebook, click Facebook mark on top or bottom and send friend request to me. You can get updated information and ask me freely about Japanese language and culture and so on.