Christmas in Japan
Merry Christmas, everyone!
Wish your happy Christmas!
Today I wanna introduce how we Japanese celebrate this happy event.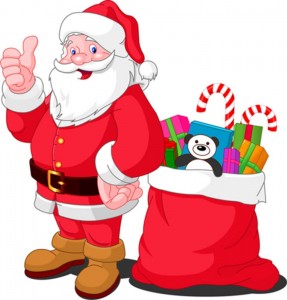 Religion and Christmas event to Japanese
First, I wanna mention about religion in Japan and meaning of Christmas to Japanese because Christmas is basically religious event.
They say Japanese do not have strong faith in religions. Yes, that's true. We do not pray regularly like Muslims. We rarely go to temples. We do not understand even the dogma of Buddhism though most of us are Buddhist.
I can say religion in Japan is already practiced into daily our life and most Japanese do not care about religion anymore. I mean, we go to shrine to make a wish for that year on New Year's Day, which comes from Shinto religion. We can choose the marriage ceremony style at shrine or church, which comes from Shinto and Christmas. What's more, we have funeral ceremony based on Shinto, Buddhism and Christmas depending on family's religion. And we celebrate Christmas. All these events or styles come from different religions.
We Japanese consider Christmas as a kind of festival come from Western countries. I think we do not focus on religious aspects of Christmas. We just enjoy Christmas event and things like Santa Claus, Christmas tree, Cake, music, dinner and presents and so on.
We Japanese celebrate Christmas. But the style is a bit different from celebration with family and lover. Please note that we Japan does not have national holiday on Christmas day though many other countries have holiday on that day.
Christmas for family in Japan
We spend time with family at home especially if we have kids having special dishes like chicken and cakes. Some houses are decorated with Christmas ornaments and light. Parents often ask kids what they want and make them wish to Santa Claus. Then kids will find present in Christmas morning. That is typical modern Japanese family with kids. Of course, there are many styles in each family.
In my family case, I and my sisters believed in Santa Claus until junior high school student. I am curious about typical way to spend Christmas time in your family and your country. Did you believe in Santa Claus?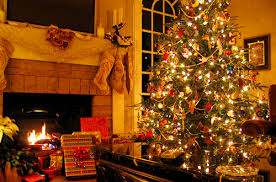 Christmas for lover in Japan
Typical way to spend time with lover in Japan (especially Tokyo or big city case) is like this.
Before Christmas, making reservation for Christmas dinner at restaurant is must if you dine out on that day because most of nice restaurant have special Christmas course only and only reserved guests are welcomed. Lovers usually exchange presents and go see illumination light on street and then talk sweet words…
There are many romantic places in Japan. If you go there, you will find nice view and many couples. You might feel loneliness if you go there alone on Christmas day.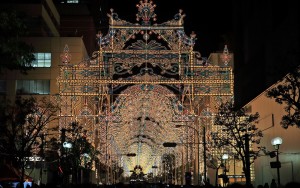 Christmas for person without lover and family in Japan
Typical case for this is like this.
Gathering at friends' home and have dinner like nabe (Japanese hot pot) and cakes. Or joining matching party, we call gou-kon(合コン), with friends and friends' friends. Spending alone is very sad and rare in Japan, I think.
How do you spend time on Christmas day?
These are one typical case in my mind, of course, many styles depending on the country, family and lovers and so on. I want to know how you spend or you want to spend Christmas day.