Children's day
Now Japan has long holidays from April 27th to May 6th. This week is called "Golden week".
In this golden week, we have holiday for children.
May 5th is national holiday in Japan.
It's called "Children's day".
You may see Koinobori, carp streamers in street in this season、especially in countryside of Japan.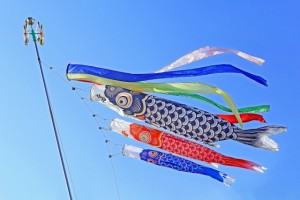 On the day, we traditionally celebrate children's success, health and growth with some special foods and ornaments.
In this post, I will introduce this event.  
Koinobori (carp streamers) , Armor and helmet 
You may see Koinobori, carp streamers in street in this season.
Family with boy sets up carp streamers outside like this and displays Japanese armor and helmet inside of house.
Carp streamers have the meaning of success and happiness for children as carps usually swim and overcome against river stream.
Koinobori set usually have more than three carps in one stick. Carps represent Father in black and biggest one, mother in red color and children in blue and smaller one. Father carp shows symbol of family, mother shows symbol of life and children show growth.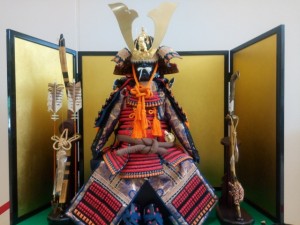 Food
We usually eat kashiwa mochi, sticky rice wrapped in oak leave with red beans inside.
The reason why we eat kashiwa mochi is said that oak leaves never falls until new one grows and that means family growth and prosperity to family.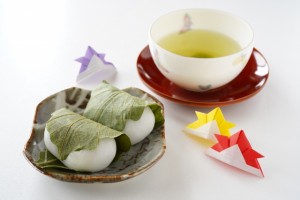 How was this post?
This post is about ひな祭り(Hinamatsuri festival), girl's day.
If you like this or feel this is fun, please share on Facebook and retweet on Twitter!
If you wanna join Leo Sensei's group on Facebook, click Facebook mark on top or bottom and send friend request to me. You can get updated information and ask me freely about Japanese language and culture and so on.